Like most other people in the world, I'm pretty obsessed with yoga. I've been practicing both on my own and with my yogi coworkers since January using videos by Yoga with Adriene (aka. my internet life coach.)
After a few months, I bought myself a beaut of a mat that I'm pretty obsessed with. Having a mat that I really love using has made me commit more to my at-home practice, as strange as that sounds.
And because it worked for me, I thought: maybe it would work for you, too! Here are some super pretty yoga mats so you can namaslay – all day, every day.
Some of the mats I've chosen are pretty pricey in case you're having a treat yo'self moment. I got my mat at Winners, and they had some beautiful patterns – plus it was a steal of a deal at $20!
11 Pretty Yoga Mats for the Budding Yogi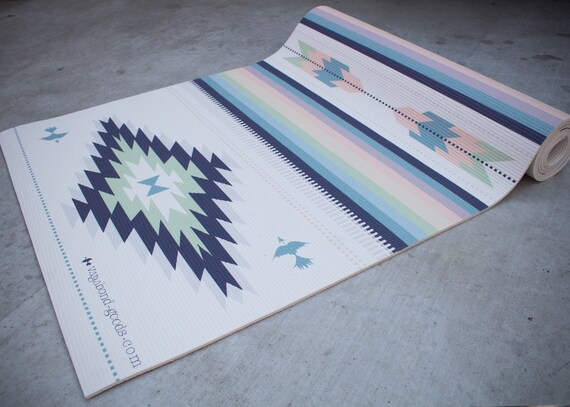 Loving this pastel Aztec mat from an online shop called Vagabond Goods.
2. Pueblo Printed Yoga Mat by Vagabond Goods, $112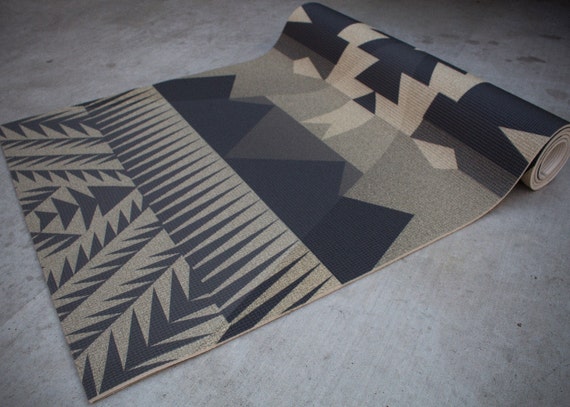 3. Combo Mat, Breathe by Yoga Design Lab, $84
Not only does this bring you inner peace, but this mat doubles as a towel, too. Impressive!
4. Inca Day & Night by Pom Graphic Design, $99
Getting good vibes only from this stunner c/o Pom Graphic Design.
5. Reflective Periods by Pom Graphic Design, $99
Feeling like this design's out of this world.
6. Unparalleled by Pom Graphic Design, $99
In immediate need of all the washi tape that matches these patterns.
7. Fiji by La Vie Boheme, $86
Who else wants to join Don Draper on a California cliffside practicing on this mat? Also, can I get a pillow out of this?
8. Zion by La View Boheme, $86
This Utah desert landscape is so on trend.
9. Bondi by La Vie Boheme, $86
Deep sea diving.
10. Ursa Major by Chelsea Victoria, $74.25
Making sure you're really getting in touch with the universe.
11. Monstera by Kess Original, $56.43
Show us your mat!